Selected talks on CompuCell3D or CompuCell3D models
TJ Sego's IMAG/MSM Viral Pandemics Short talk
Multiscale Multicellular Spatiotemporal Modeling of Viral Infection and Immune Response A Modular, Extensible Agent-Based Framework PDF here.
Multiscale Multicellular modeling of tissue function and Covid-19 modeling webinar
Dr. Glazier's webinar describing the theory and use of Compucell3D and its application to modeling Covid-19 is available on here. The webinar is part of the University of Massachusetts Amherst Mathematical and Computational Biology Seminar Series.
We have prepared a YouTube video describing our initial Covid-19 model
This model is described in our preprint. COVID-19 Modeling in CompuCell3D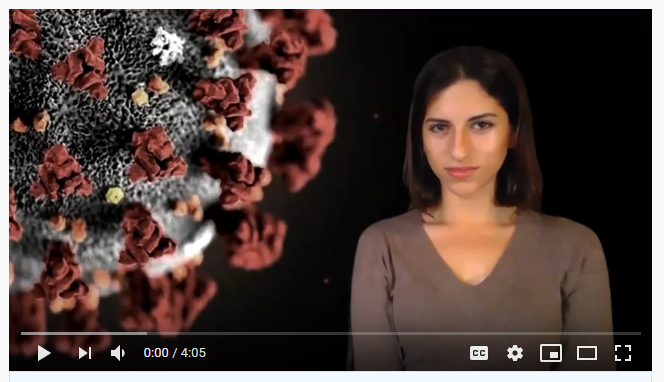 We have prepared a more detailed video describing our initial Covid-19 model
We have also given a more detailed video presentation hosted by the
Pacific Institute for the Mathematical Sciences on the use of CC3D in Covid-19 modeling.
Click on this image to view the video.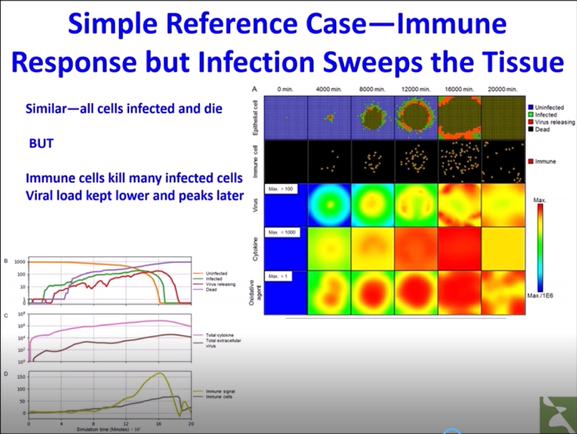 .
COMBINE 2015- University of Utah, Salt Lake City, Utah
2015 Multiscale Modeling Consortium Meeting, Interagency Modeling and Analysis Group- Bethesda, MD
2014 Multiscale Modeling Consortium Meeting, Interagency Modeling and Analysis Group- Bethesda, MD
Condensed Presentations from the conference Toward the 3D Virtual Cell- 2012, University of Washington, Seattle, WA