Files for the workshop in Bloomington July-August 2017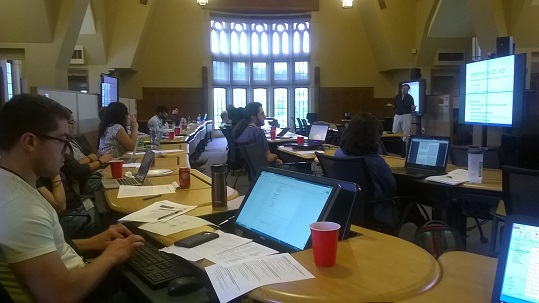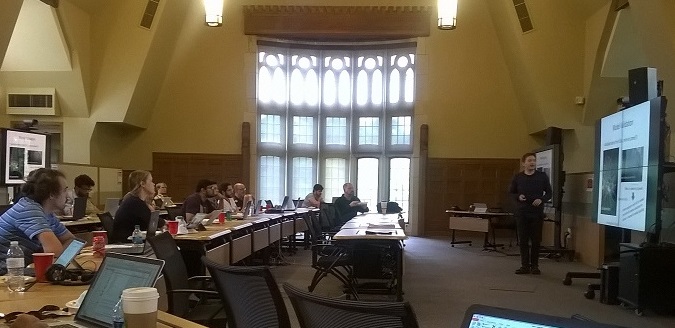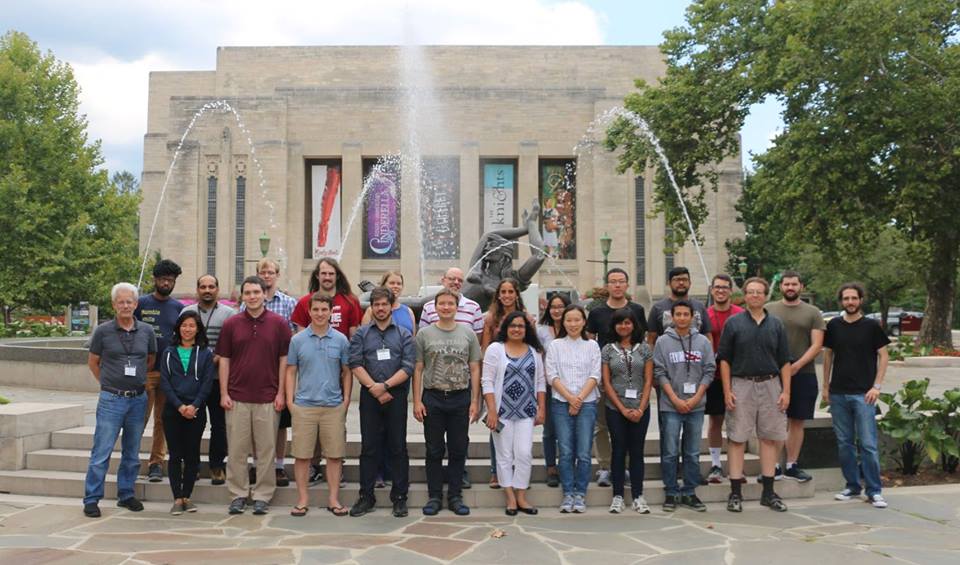 Photos
---
Maps

Bloomington and Woodburn Hall (pdf)

Detailed IU map (png)

Google Map
---
Schedules

Week's Schedule (.docx)

Week's Schedule (.pdf)
---
Quick reference cards
---
Presentation Slides
Sunday
Monday
AM
PM
Reaction Kinetics Presentation (ppt)
Tuesday
AM
PBPK modeling in SBML--COPASI (ppt)
PBPK model of Acetaminophen
PM
The biophysical nature of cells: potential cell behaviours revealed by analytical and computational studies of cell surface mechanics. R. Magno et al. (pdf)
Wednesday
MultiScale Modeling With CC3D-SBML (.pptx)
Thursday
Priyom Adhyapok's
Julio Belmonte's
Friday
Julio Belmonte's
Cell Compartments and Links (pptx)
Juliano Gianlupi
Gilberto Thomas
Heiko's Cancer Model 2
(click to download the full size image)
---
Models, Files, Papers and ''how to ...''
Doing ODEs in COPASI/SBML as "Global Variables" that are of type "ODE" instead of defining chemical reactions.
A chaotic system implemented in COPASI/SBML.
Holmes et al., Gene Expression Noise Enhances Robust Organization of the Early Mammalian Blastocyst
Hirashima et al., "Cellular Potts modeling of complex multicellular behaviors in tissue morphogenesis"